The beginning of the story..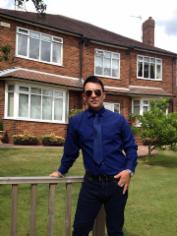 Antony and Jamie joined together to become landlords of a very successful public house 'The Wheatsheaf' in Howden 10 years ago. In addition to running a busy public house, they also began a catering business which has gone from strength to strength since it first launched.
After their success with 'The Wheatsheaf' they then took the plunge and moved to bigger premises and acquired 'The Blacksmiths Arms' in Hook. This transformed from an unused village pub to a hub of activity with the locals.
While running 'The Blacksmiths Arms', Antony and Jamie began to grow their catering side of the business taking onboard a variety of outside catering occasions such as weddings and charity functions.
Although Antony and Jamie loved their time being landlords, Antony's heart lies with catering having over 22 years experience in this field. Jamie has experience in events planning and thrives on being front of house at every occasion to ensure everything goes to plan.
In April 2013 both Antony and Jamie move to "The Grange" in Airmyn with the aim to make it the perfect venue for every occasion and this is where the story continues..
Tele: 01405 764655
The Grange, Airmyn.. The perfect venue for every occasion